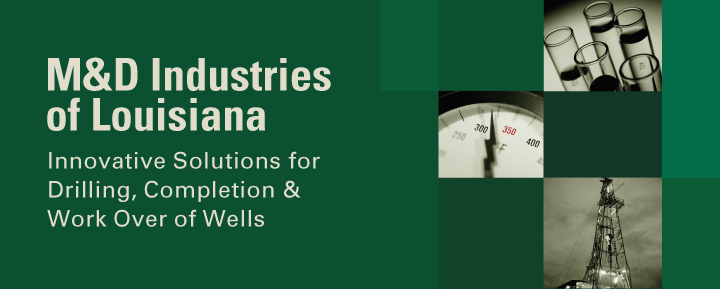 About M&D
M&D Industries of Louisiana
A World-Class Drilling Fluids Company Since 1978, M&D Industries of Louisiana has specialized in the creation and manufacturing of innovative drilling fluids technology.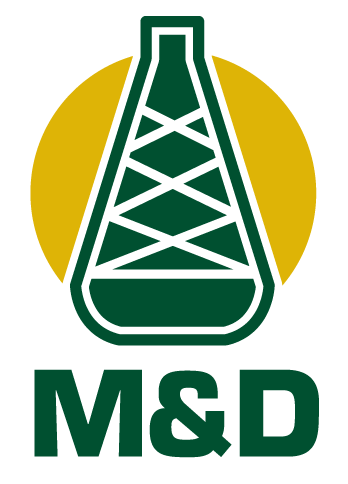 Since 1978, M&D Industries of Louisiana has focused on creating drilling fluid technologies that address the unique challenges faced by the oil and gas industry. Our goal has always been to provide our clients with innovative products that minimize lost time and increase operational effectiveness.
For more than three decades we have worked closely with operators and technology providers, providing each of them with personal service when they needed it most – quickly defining drilling fluid scenarios, assessing current options, identifying gaps and ultimately creating or customizing drilling fluid technologies that enabled them to reach their targets and achieve financial success.
M&D understands the engineering foundations of drilling, workover and completion operations, and we know every well is unique, which is why we create customizable drilling fluid technologies to meet well-specific needs. When you contact M&D, we provide a solution tailored to meet your challenge, saving you time and money.
M&D's line of products, which include additives, cement spacers, sealants and other high-tech, customizable solutions, are made in America at our secure 100,000 square feet warehouse and manufacturing facility. All products are lab tested per a strict QA/QC protocol, and each bag, pail or tote is stamped with a QA/QC number and samples are retained for two years. All products are proprietary, patented and are trade secrets.
Drawing on our formidable experience throughout the world, M&D's technicians can provide field support as well as training to operators. Through our partner network, we also provide testing services.Please contact us to learn more.
Contact us today to learn how our drilling fluid technology can improve your production capacity.